Business Testimonials

RELATIONSHIPS ARE EVERYTHING
At Park State Bank, we know that relationships are everything.  That's why local businesses choose us as their trusted banking partner.


EDWARDS OIL AND NORTH COUNTRY PROPANE
"In anything I've asked for, Park State Bank has found a way.  They have my back and it doesn't get much better than that.  Park State Bank is a homegrown bank with the capacity to support any resident or any business and they have helped us thrive in the Northland."
-Bob Skalko, General Manager of Edwards Oil and North Country Propane-
 




the tipsy mosquito wine & spirit room
"Mike and I can't say enough about the outstanding support Kiera and the PSB business banking team provided to us during the planning, construction, and start-up of the Tipsy Mosquito.  Their knowledge, experience, and passion for business development and success in our community were instrumental in moving our project forward to completion.  PSB shines in Two Harbors as a dependable banking partner as well as a dedicated partner in community."
-Mike and Tara Kasell, Owners of The Tipsy Mosquito Wine & Spirit Room-







AmericINN and SUPER 8
"Park State Bank has been awesome with quick responses to our needs; whether it is a question on a daily transaction or long-term planning.  Wendy Stevens is not only our banker, she is a trusted friend who provides us with the best advice for success in our business.  I very much appreciate Wendy and the Park State Bank team. It was a long road with the development of our new hotel, from the land purchase to the ribbon cutting, and Wendy was there every step of the way.  She was quick to respond to our questions and patient with my responses to her questions."
-William (Bill) Aho, President/Owner and Jim Makowsky, General Manager-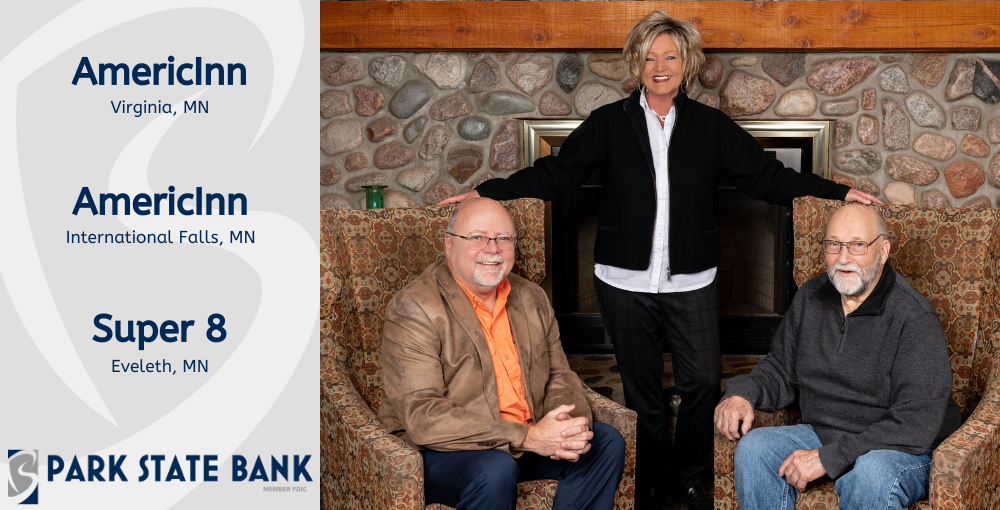 VIRGinIa Plastics
"Jennifer (Wainionpaa) and Park State Bank have been a key partner in buying and building my business.  She responds quickly, follows through, understands the needs of the business, and is a wonderful person.  On top of all that, Park State Bank's people are all very customer focused and easy to work with.  Thank you for all you have done for Virginia Plastics!"
-Jim Zerban, Business Owner of Virginia Plastics-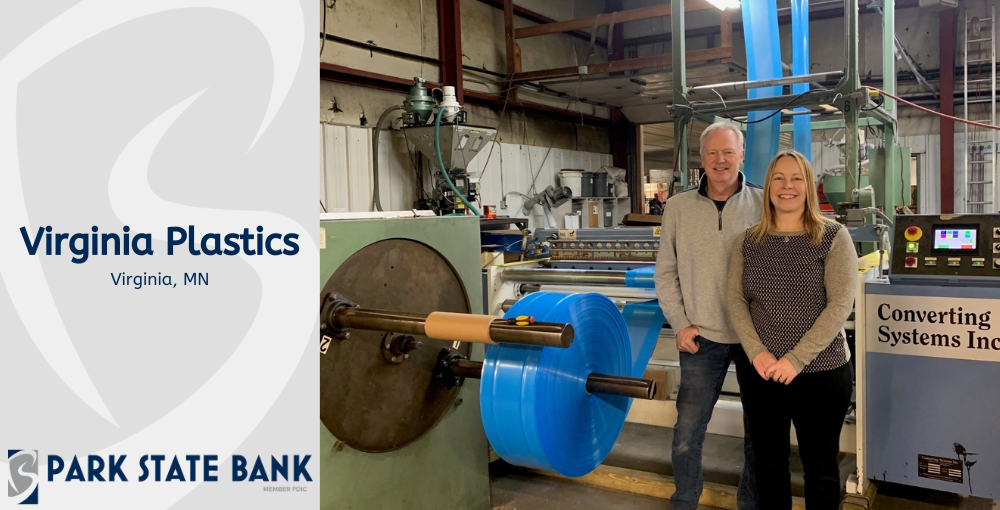 Rapids Brewing Company
"Park State Bank has been responsive to our business needs and supportive in our start up years.  Particularly, Shannon (Benolken) is easy to communicate with and eager to help us continue to grow.  Our relationship with Park State Bank and the PSB staff is focused around finding success for our local small business."
-Bill Martinetto, Business Owner of Rapids Brewing Company-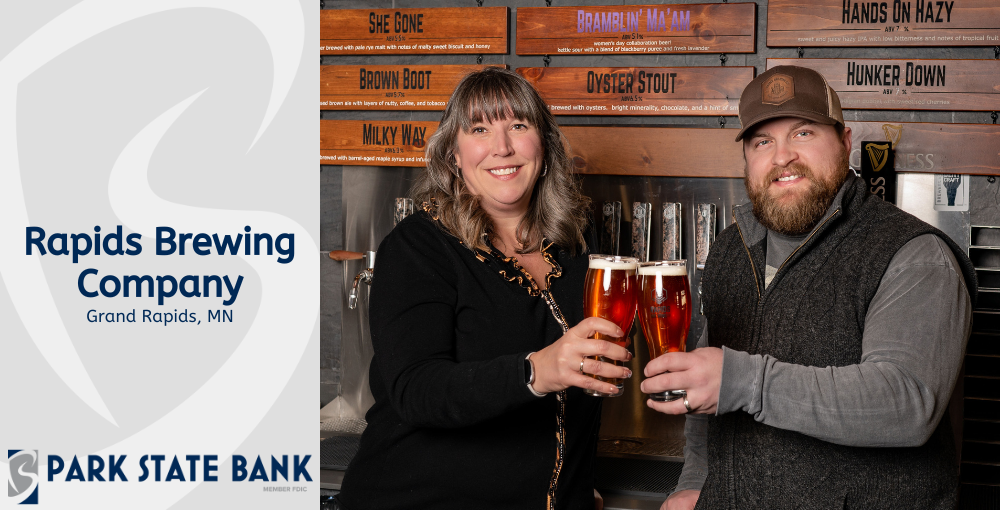 MAS DISTRO
"When we decided to invest in downtown Virginia, we wanted more than just a "lender". Throughout our process, Jennifer (Wainionpaa) and the team at Park State Bank have been collaborative partners to help us develop our future in the community."  
-Sayer Payne, Business Owner of MAS Distro-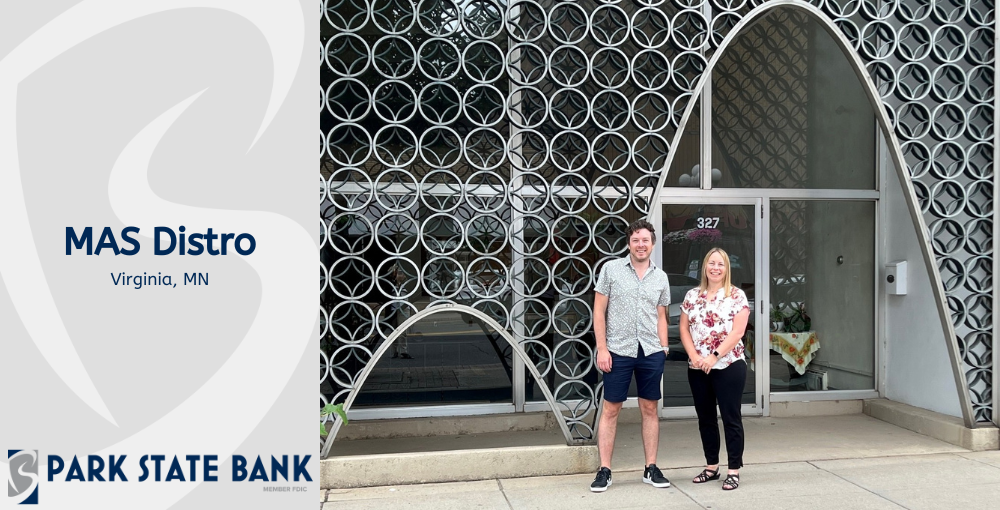 MADEIRA BISTRO 
"Kiera (Wilson) and her team were instrumental to our investment in downtown Two Harbors & we have been banking with Park State Bank ever since. They are our go-to business banking resource & our friendly across the street neighbors." 
-Louise Hanson, Business Owner of Madeira Bistro-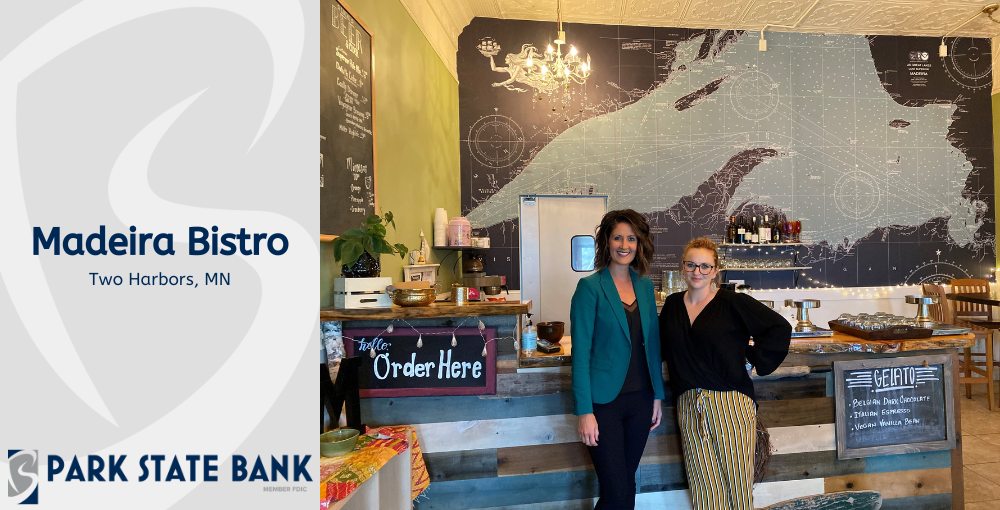 LAKEHEAD CONSTRUCTORS
"Lakehead Constructors values the true partnership we've built with our business banking team over the years, and are glad to be working with those same great people under Park State Bank."
-Brian Maki, Chairman, President and CEO of Lakehead Constructors-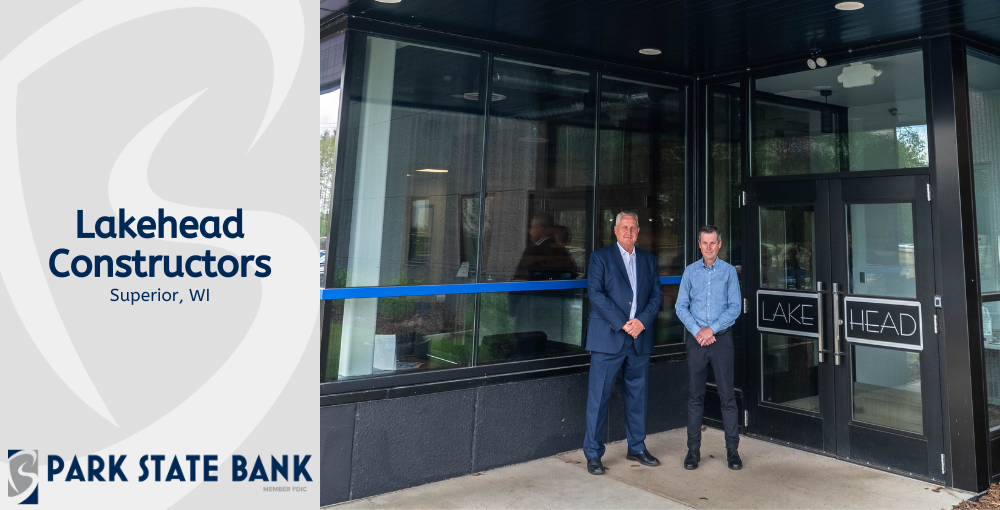 XR EVENTS 
"In the past decade Park State Bank has stood by our side while our company has grown tremendously. Kiera (Wilson) and her team are a key reason we have been able to establish a national business on the quiet North Shore of Minnesota."
-Barry Braun, CEO of XR Events-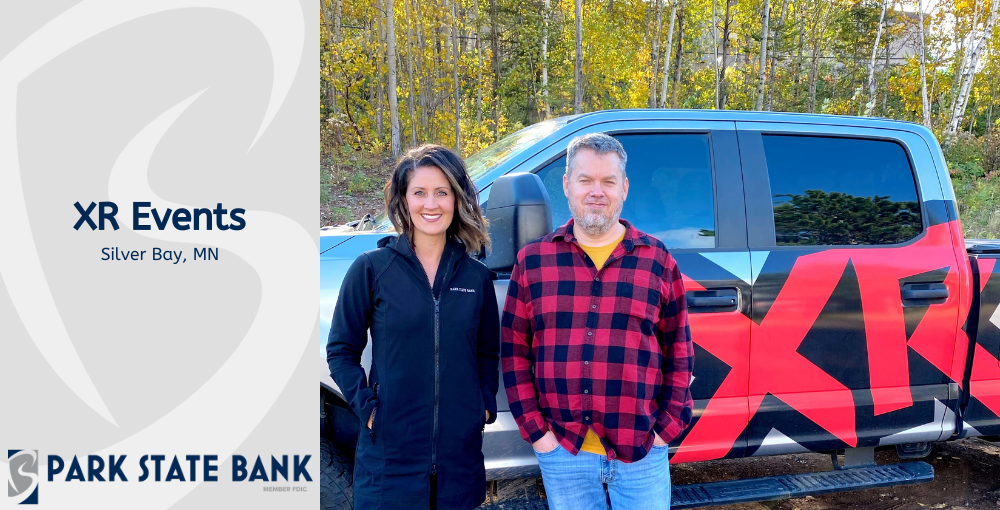 Excel north physical Therapy & performance
"We had a vision of what we wanted to achieve with our new business and Bryan (Lent) at Park State Bank guided us through the process to make it a reality.  We are grateful for his expertise and individualized attention.  Having the opportunity to help our community is a dream come true and we look forward to working with Bryan and Park State Bank again. 
-DJ Lahti & Jamie Foreman, Co-Owners of Excel North Physical Therapy & Performance-
 




CASTLE DANGER
"Working with Kiera is like working with a close friend.  There is trust on both ends.  Kiera and Park State Bank are truly invested in the success of our business and our region.  That's the community bank difference."
-Jamie MacFarlane, CFM of Castle Danger-